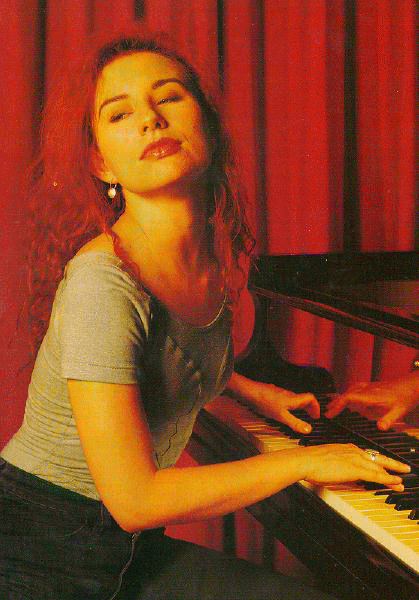 Favorite Lyrics of the Moment
My favorite lyrics of the moment will change periodically. Any song I post here is also a recommendation for you to listen to it if you can. :)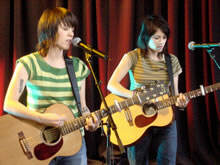 "Proud" by Tegan and Sara
freedom and blood
I make my mark and fight for tomorrow
finally I've got something,
something I can raise my voice for
fine, tell them who you really want
fine, well you'll get yours and I'll get mine
proud - I'm proud to be, proud to see
they said proud
I'm proud to be, proud to be me
they said tell me oh you've got to tell me

freedom's rough
so we take our stand and fight for tomorrow
finally we got something,
something we can bring down the house with
fine, tell them who you think you are
fine, tell them fine is what you are
and when you finally figure out what it is you need
you better think of me

when I get up
I feel the rhythm in my fingers
I get up - I hear the rhythm in my laughter
take a second look
you might find that I am stronger
take a second look
you might find that you are stronger

imagination inspiration
it's only fair that I tell you
I plan on leaving here tonight with my pride
it gets me every time with my pride
I'm proud to be I'm proud to be me
So, Allison's trying her hand at webpage-building again, eh?

I've made webpages before. However, the servers I used didn't seem to want to let me make webpages. I had a site up for my poetry at envy.nu, and they deleted it for no reason. I used to have an entire site dedicated to Tori Amos, but it was on Gurlpages and Gurlpages sucks. So here I begin anew.


If this website ends up being anything like I want it to be, it will simply be a place for me to talk about all the bands and musical artists I listen to and love. It might end up being quite large, since I listen to a LOT of music. But that's okay. The picture you see above is Tori Amos, my favorite musician ever. Quite simply, she's amazing. But I'll have more information on her and others up here soon.



The Smashing Pumpkins, circa 1993. My first love.
Quote of the moment:


"What do you know about make-up? You're a girl!"
~David Bowie to his then-wife, Angela Bowie, circa 1973. (From the Ziggy Stardust movie.)




David Bowie, circa 1973.




Rufus Wainwright, Canadian singer-songwriter.